ALL COFFEE
Coffees of the highest quality, carefully sourced from farms, specially roasted to bring out the best flavours and aromas, and delivered fresh to you.
---
EASY COFFEE BAGS
Bring home the cafe experience with our Easy Coffee Bags. This coffee is deliciously easy to make, with no equipment required. All you need is 2 minutes, hot water and your favourite coffee mug.
100% arabica | STARTS AT RS. 200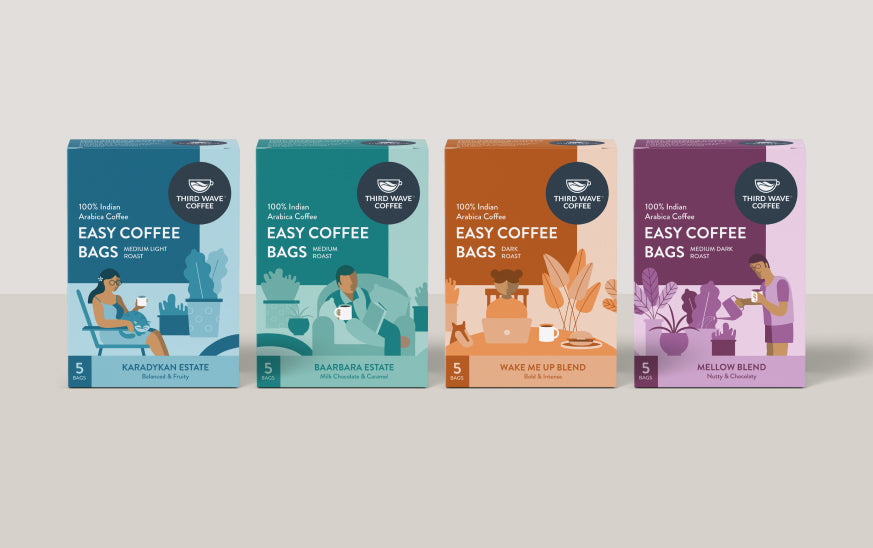 COFFEE BEANS
Take your pick of our single-origin coffees and our signature blends to find your next favourite cuppa.
100% arabica | STARTS AT RS. 400