OUR COFFEE
Witness the love and care that goes behind bringing you the perfect brew.
Our process
Our core philosophy is to perfect every step in the life of the coffee bean, from seed to cup. We understand that the most important part of the coffee process is care. This sense of care extends not only to the taste of the perfect cup of coffee but also to the entire ecosystem that goes behind making it.
1|
selecting beans
The coffee bean is a complex character, a cultural phenomenon, a fascinating find. We spend a considerable amount of time (read: most of it) interacting closely with farmers to understand the coffee they produce. To us, it's vital to source your coffee directly from farms, taking care to ensure that they are sustainably grown and ethically traded.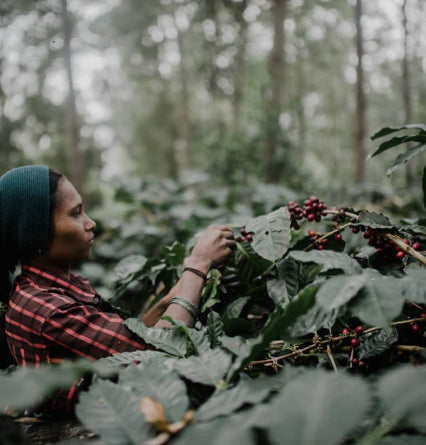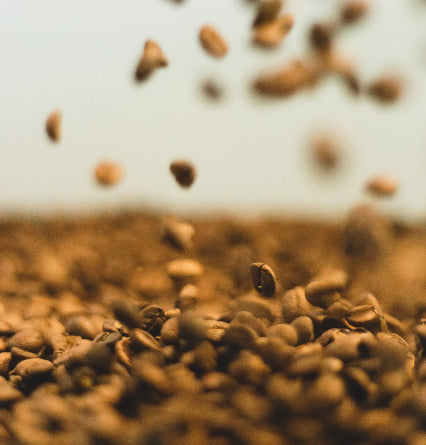 2|
ROASTING
Our carefully picked selections are roasted in a state-of-the-art in-house coffee roaster. We roast the beans in small batches with specific profiles to create optimal flavour notes and potent aromatics.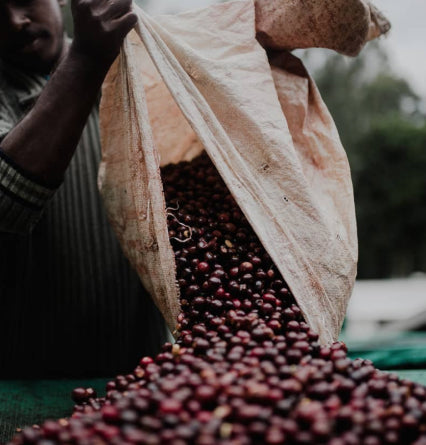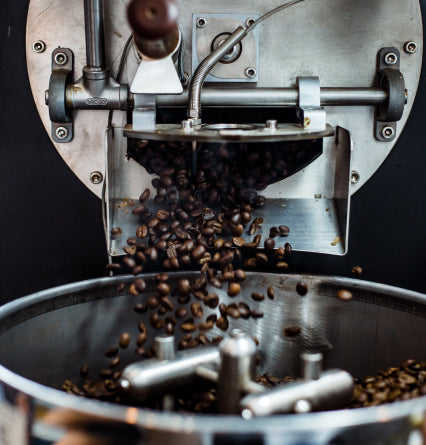 We personally curate every aspect of the coffee experience to serve you a perfectly delicious cup every time.
3|
GRINDING
Our coffee is freshly ground, ensuring the retention of all of its delicious flavours. The grind size is customised according to the equipment you need.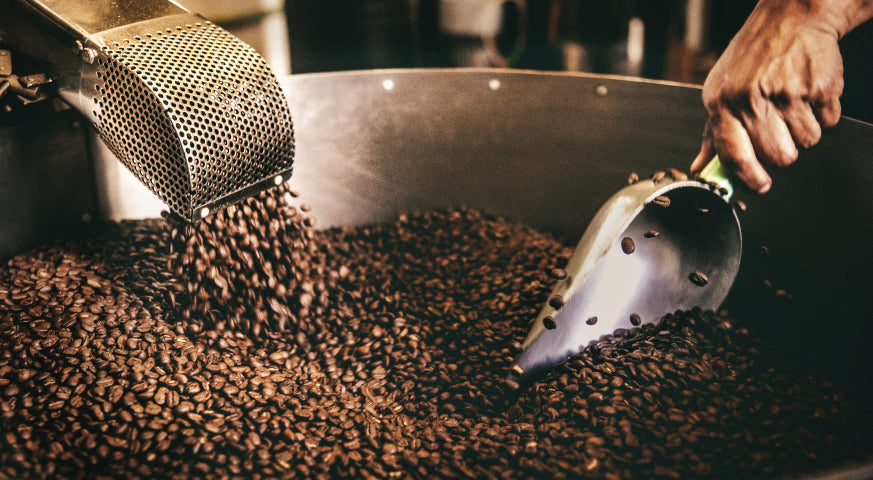 Growers to roasters to cuppers to baristas to patrons — we make coffee an experience every step of the way.
ATTENTION TO DETAIL
---
We pay close attention to every detail of the consumption of coffee to understand how to make it a delightful part of our customer's everyday experiences.
QUALITY ROASTING
---
All our coffee is carefully roasted in our in-house, state-of-the-art coffee roaster with specific profiles to ensure optimal flavour notes.
FAIR TRADE
---
All our coffee beans are sourced directly, grown sustainably and traded responsibly from farms in Chikmagalur and the Nilgiris.
ETHICAL PRICING
---
We want all our patrons to enjoy the perfect coffee experience. That's why our food and beverages are reasonably priced.
OUR FARMS
All our coffee is directly sourced from lush coffee farms nestled in the verdant foothills of Chikmagalur. We take pride in local produce and work with the best Indian growers who bring many years of experience with them.
BAARBARA ESTATE

Located in the lush greenery of the Western Ghats is Baarbara Estate. With over 120 years of experience, the estate is helmed by MG Plantations. Aside from a wide range of flora and fauna, Baarbara Estate is home to shade-grown coffee, planted in rich soil, manually picked and sorted, ensuring the only finest flavours and aromas reach your cup.
We believe in investing in the best products to bring you the highest quality coffee from farms across the country, so that you can taste the craft in every cup.